Host a "Friend-Raising Parlour Meeting"
Gather friends at home to meet our clients and their Guide Dogs and learn more about the fantastic work of our four-legged and two-legged friends.
Our clients and their dogs visit Canada frequently, and it would be our pleasure to join you at your home to meet new friends and family. When you invite them to learn about the work of the Israel Guide Dog Center, you expand our family.
We help Canadians feel connected to our work in Israel and better understand that they are helping people in need through their efforts.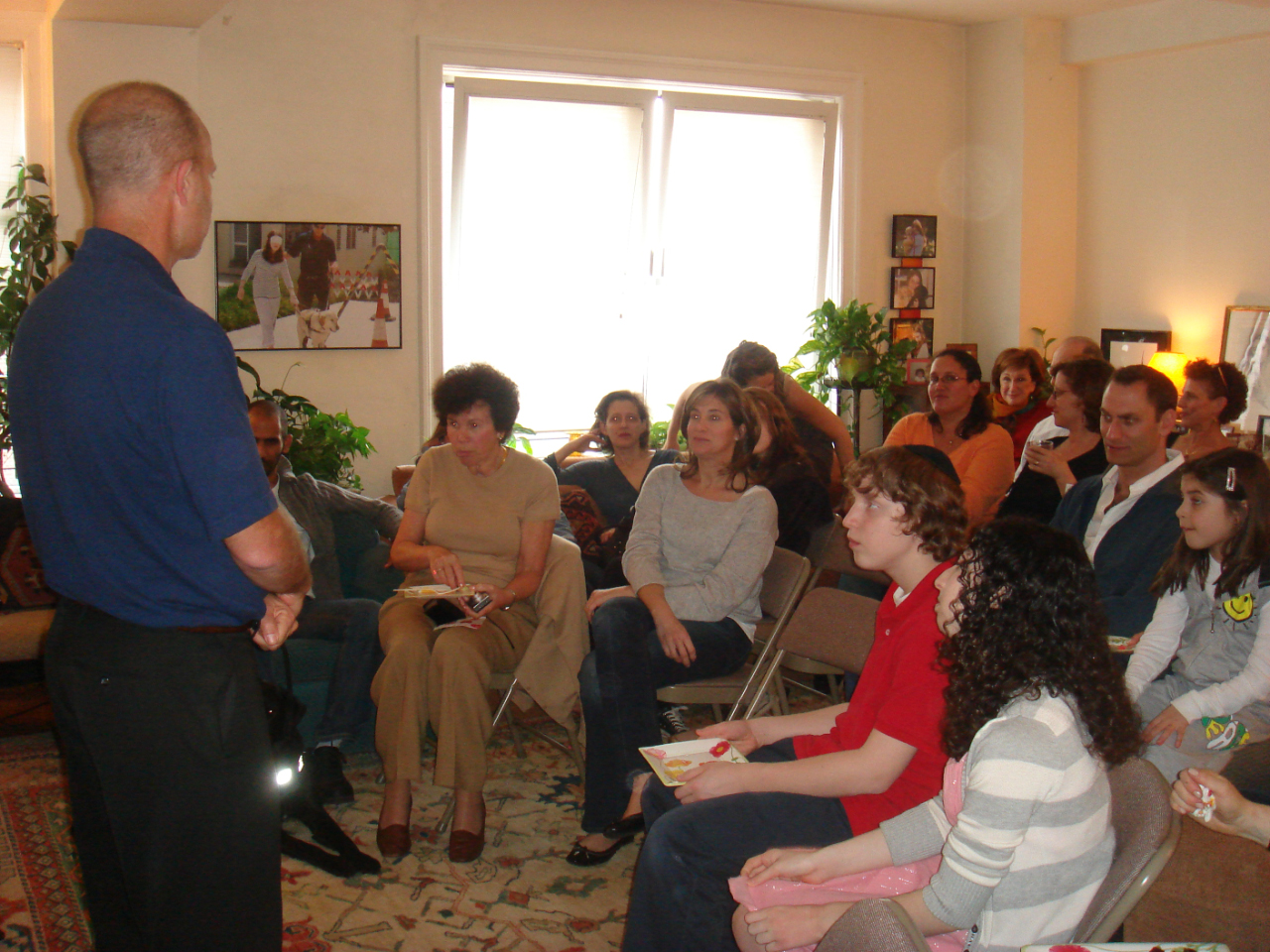 To learn more about hosting a parlour meeting, contact Atarah Derrick
How Can I Help?
We provide our Guide Dogs Free of Charge to our blind or visually impaired clients. This is only possible because of the support we receive from people like you. We are a small non-profit that makes a huge difference, but we need your help to spread the word.