Sponsor one of our gorgeous puppies for as little as $1000 per year, and watch them grow from a six-week-old bundle of fur to a fully-qualified guide dog or companion dog. It's a great way to support the Israel Guide Dog Center, and every puppy's journey is unique! After 24 months of training, your puppy will give freedom and independence to a blind Israeli or companionship and support to someone with a particular need like autism or PTSD. You can then sponsor and follow a new puppy of your choice.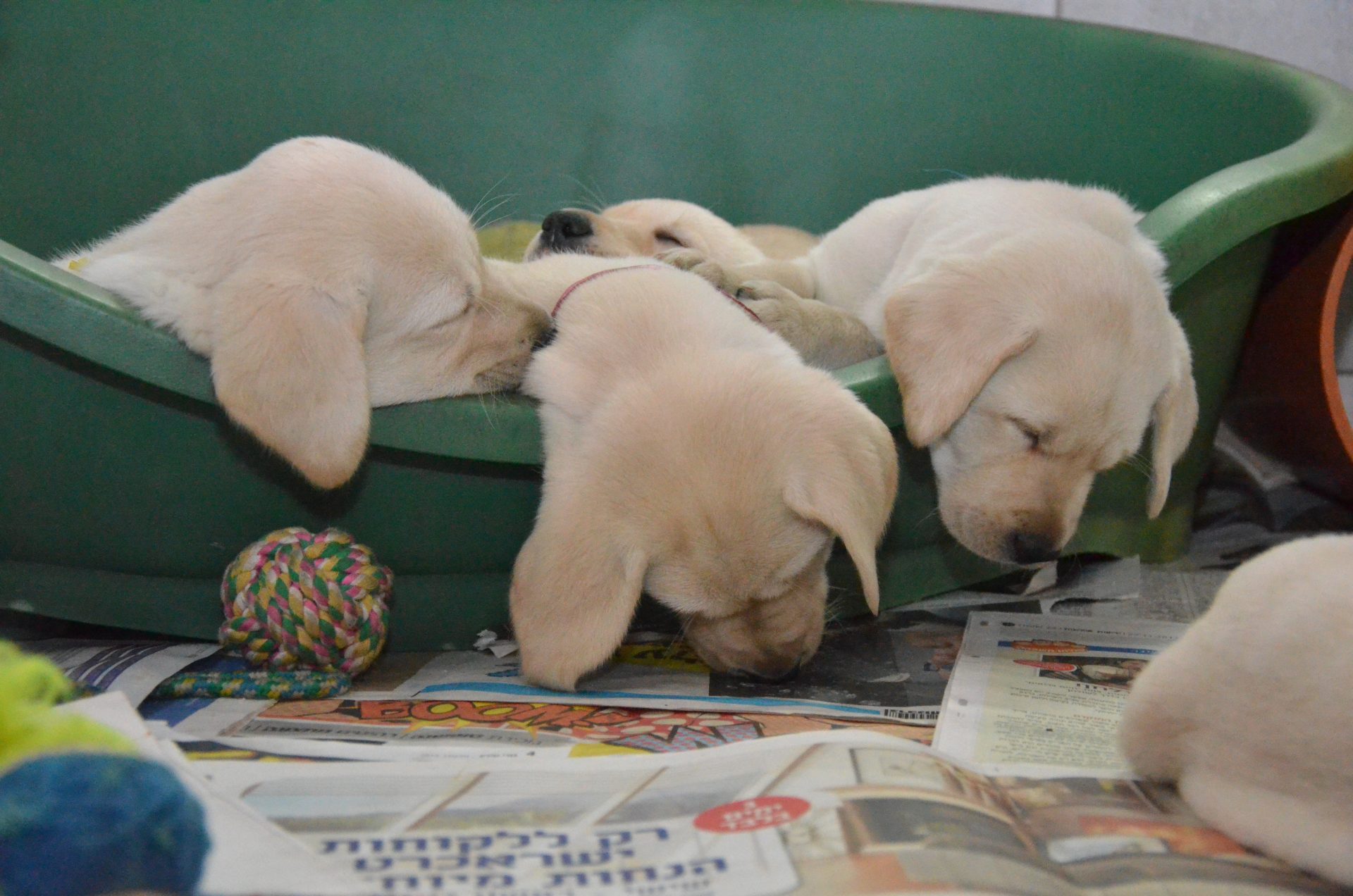 What You'll Receive:
• Photo updates every four months
• Progress reports following your puppy's journey
• Personalized certificate acknowledging your support
Sponsor a Puppy for:
• Yourself, your family or as a gift
• Simchas like Bar/Bat Mitzvahs, weddings
• Special occasions such as birthdays, anniversaries, graduation
• Memorializing a loved one
How To Sponsor Options:
Sign up now and start sponsoring a puppy to change an Israeli life!
1. Online: Complete the online registration and payment by clicking here.
2. Phone: Call us at 416-577-3600 to sponsor a puppy over the telephone.
Ready To Sponsor?
Sponsor and follow one of our gorgeous puppies over 12 months of growth and training for a total of $1,000, and watch them grow from a six-week-old bundle of fur to a guide dog or companion dog.
How Can I Help?
We provide our Guide Dogs Free of Charge to our blind or visually impaired clients. This is only possible because of the support we receive from people like you. We are a small non-profit that makes a huge difference, but we need your help to spread the word.